Gifting reimagined.
Your company can do so much better than a branded pen and a bottle of wine at Christmas. When we scout corporate gifts, we think fresh, sustainable and zeitgeisty. So drop us a line and let us do the thinking for you.
Find your first gift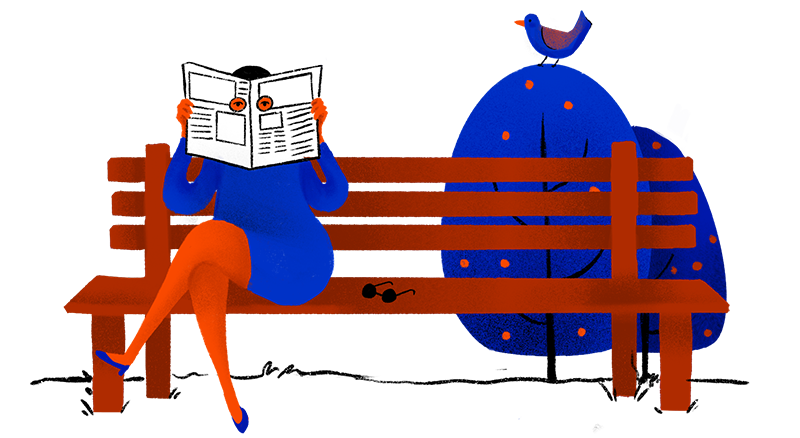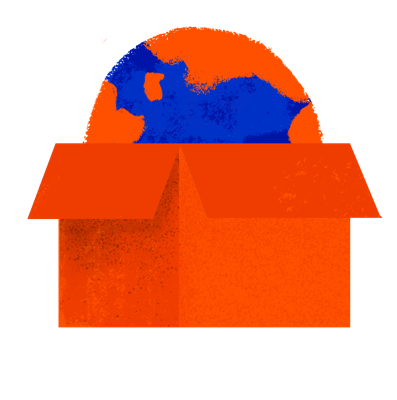 So what exactly are corporate gifts?
Let's take it from the top. Corporate gifts are items that a business gives to someone as a present – be it a partner, a customer or an employee.
Christmas is a great opportunity to give a corporate stocking-filler, while trade fairs, competitions, reward programs and anniversaries are all perfect giveaway opportunities.
Corporate gifts – also known as promotional merchandise – are usually branded in some way. This inextricably links your brand to the gift, for better or worse. Luckily for you, you can call on our expertise to ensure it's always for the better.
What makes
our gifts so special?

First and foremost, our gifts are zeitgeisty. Before you go reaching for that dictionary, allow us to explain – the items we provide are of the zeitgeist. *
In practice, this means our gifts and concepts are modern, innovative and have their finger on the collective pulse. Our scouts search for groundbreaking concepts that boldly stride ahead of the trend, offering maximum value in the here and now.
*  No relation to its noisy neighbor the poltergeist.

Wherever possible, we provide sustainable gifts. Why? Because it's time to take out the unwanted trash. Branded or otherwise.
We view sustainability in two ways. Firstly, sustainable gifts should aim to minimize their impact on the environment – whether by using eco-friendly materials, low-impact production methods or carbon offsetting. Secondly, we believe sustainable gifts are items that are made to last – and enjoyed for years instead of decorating a landfill.

The next one's a no-brainer, at least in our book: Gifts should offer added value by the bucket load – and not just for your business, but also for the intended recipient.
Added value describes the extra advantages gained from a product which go beyond its actual monetary value. So by giving great gifts, your business not only benefits directly through follow-up sales, but also realizes better brand recognition and effective brand building. In turn, your customers enjoy added value in finding good use for the gift they've been given. The best gift for adding value? A calculator, obviously.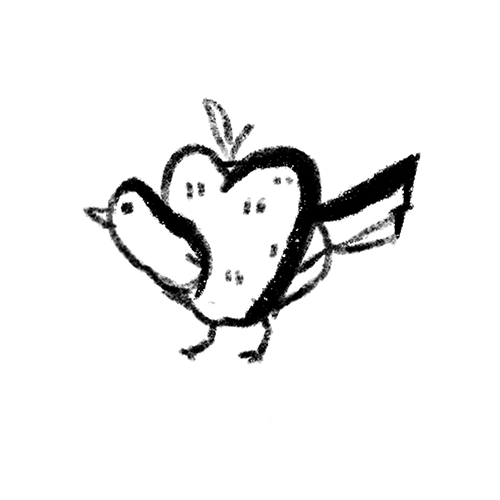 We aim to make every gift yours. And that means customization. Though this aspect of corporate gifting has a venerable history (you've likely got a branded pen somewhere in your desk drawer), we love taking it to a whole new level.
A little customization can go a long way. Adding a logo to a gift achieves brand exposure over the item's entire useful life, while dressing the design up in your corporate colors can do wonders for brand recognition. Want to personalize the packaging or add a witty message? You got it. And it doesn't stop there – produce soap in the shape of your logo, invent your own popcorn flavor or come to us with your idea, no matter how crazy. We like crazy ideas.
Great gifts, past and present
Enough talk, time for the nitty-gritty. Here are some gifts we've turned into successful campaigns.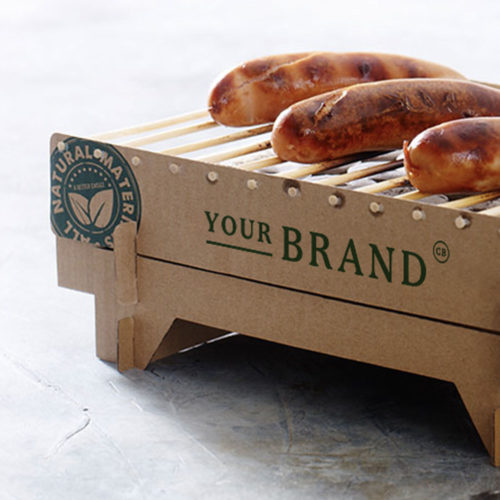 Introducing the world's first sustainable, 100% natural single-use grill. The grill's ingenious yet simple design offers plenty of space for customization on the sides. The lava stone lining retains the heat from the charcoal and offers a solid base for the bamboo grill rack.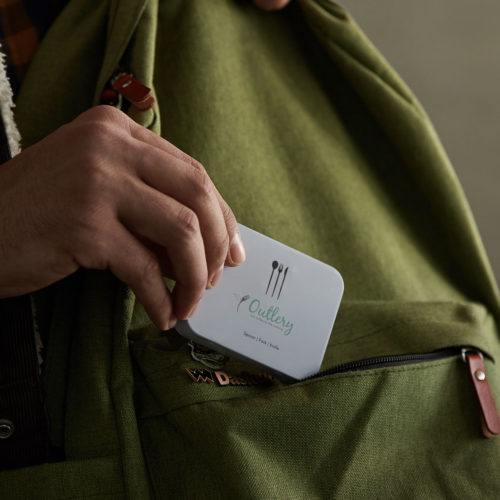 Help the environment by giving a fork. This collapsible cutlery set (spoon, fork & knife) is small enough to go wherever you go and can be easily carried in your bag or pocket. Each utensil consists of three screwable stainless steel parts which can be neatly transported in a tiny recycled tin box. Its plastic content? Zero.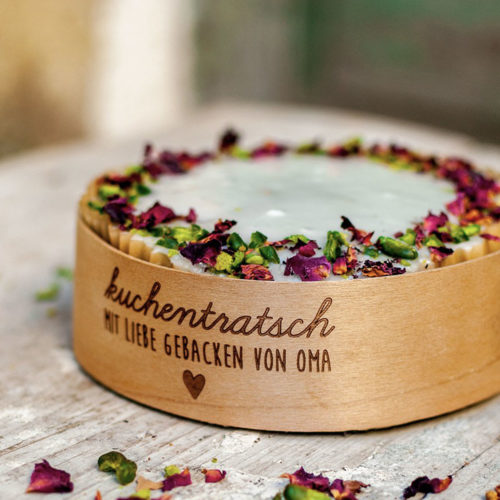 No-one bakes quite like a grandma! This delicious cake range is baked to order by authentic Bavarian baker-nans. How do they make them taste so good? Must be their experience, topped with a generous portion of love.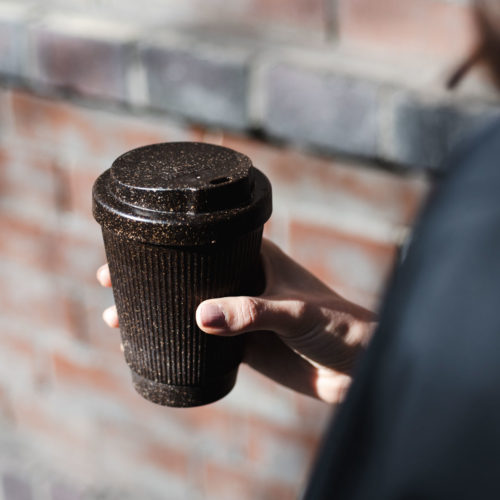 Made with coffee, for coffee! These innovative to-go cups are made for coffee lovers – using coffee grounds and a mix of other renewable resources. These cups are therefore light yet robust, and smell ever so slightly of the world's favorite bean.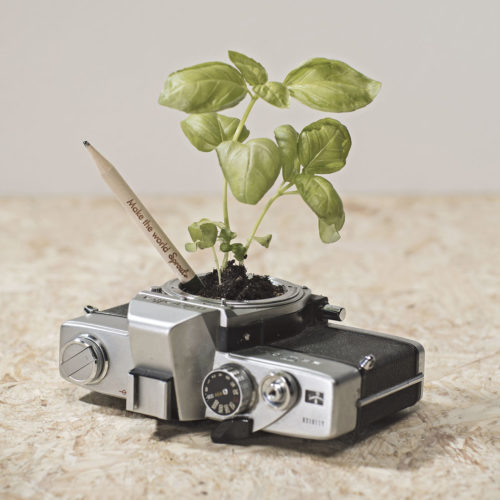 A greener alternative to the pen. These ingenious pencils sport a biodegradable seed pod on the end. So when their useful life as a pencil ends, their second life as a plant can begin!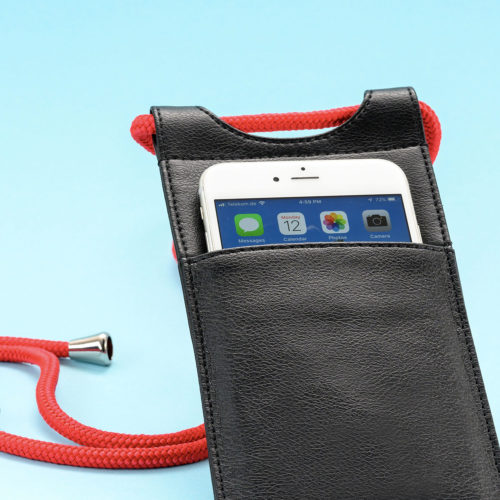 Ever hear of apple-skin leather? It's pretty tough to tell apart from the real thing, particularly when it's crafted into something that looks this good. Convenient, robust and made for life on the go.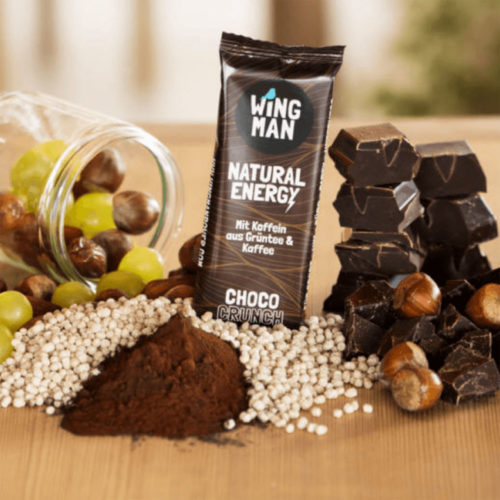 The perfect boost between meals. These natural bars harness the caffeine-packed power of coffee and green tea for energy on demand. And thanks to their blend of all-natural ingredients, they taste pretty irresistible, too.
Instead of maintaining a fixed range of items, we scout and curate gifts individually for each campaign. This way, you get a gift that fits your brand and concept down to a T – every single time. We apply eight criteria to find which products make the grade.

Quality
Tacky trash need not apply

Design
Be it ingenious or eye-catching

Zeitgeisty
Dancing in step with our times

Pioneering
Breaking new ground

Benefit
Useful is as useful does

Sustainable
Environmentally sound

Aura
Deliciously desirable

Simple
Easy to
understand
In need of some inspiration for how to spice up your marketing mix? We've got all the right recipes.
Corporate gifting – done right – is one of the most effective ways to promote your brand and express your values. It has the power to turn customers into fans.
Explore all services
Ready to get your feet wet?
Together we can step up your corporate gifting game. Come on in, the water's fine.