Clouberry x Eden Reforestation Projects
Plant a tree with your gift
Be part of the change. We've teamed up with NGO Eden Reforestation Projects to help you make a real difference with every gift you give. We'll fund a new tree for every selected Clouberry gift you purchase.
Every gift can make a difference
Clouberry plants a tree for every gift purchased from the Clouberry x Eden range. Join our gifting revolution and say goodbye to senseless gifts destined for the trash can.
Fighting climate change and global poverty
Climate change is slowly but surely changing every aspect of our world, and our inactivity has become a ticking time bomb. Find out what we do about it.
Forests in many parts of the globe have always acted as carbon sinks – converting our carbon dioxide back into oxygen and maintaining climatic balance on earth. But over the last century, mass deforestation has increasingly reduced the offsetting impact that trees can provide and has devastated the lives of some of the world's neediest people in the process.
Trees offer a habitat for animals, help purify water, control flooding and erosion, and replenish the soil with nutrients. Without them, farmers in some of the most impoverished regions worldwide have been forced to abandon their livelihoods and move to already overcrowded cities in search of work.
Eden Reforestation Projects is addressing this problem by hiring local villagers to plant trees. Its work focuses on forest restoration in Nepal, Madagascar, Haiti, Indonesia and Mozambique. This not only helps to counter climate change but also provides a fair income to locals, enabling them to provide for their families again.
As a healthier natural environment re-emerges in these areas, local farmers enjoy better yields, local economies stabilize, and a positive climatic effect can ultimately be achieved. Since starting out, Eden Reforestation Projects has planted over 250 million trees worldwide.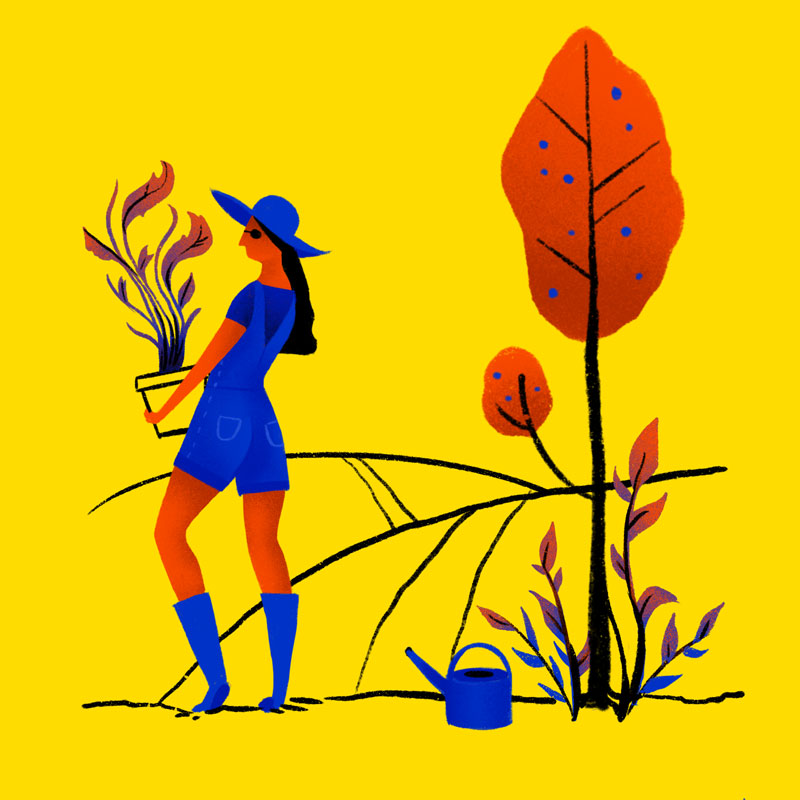 Get involved
Our partnership with Eden enables Clouberry customers to easily support Eden Reforestation Projects in planting trees. We have an awesome curated gift range for our partner program with the promise to fund one tree for every item you buy.
So if your business purchases 2,000 gifts for a trade fair giveaway, we'll match it by sponsoring Eden Reforestation Projects to plant 2,000 trees at one of its sites. This is the ideal way to underline your company's commitment to sustainability and green gifting. If you're keen to support Eden Reforestation Projects with your gifting campaign, please let us know and we'll take care of the rest.
More about Eden

The Eden reforestation approach
Our cooperation with Eden Reforestation Projects has also yielded a Christmas card like no other – the Clouberry Seed Card. The only business greeting card that guarantees organic growth.